200hrs Hatha and Vinyasa Yoga Teacher Training in breath-taking Nature
The serene Portuguese nature provides the perfect setting for this life-changing journey
200hrs, 21 days Hatha and Vinyasa Yoga Teacher Training in a small group and with personal mentoring at Cara Creek Eco-Lodge in Portugal 25.7. – 14.8.22. 
21 days are not feasible for you? Join us for module 1 (of 2) from 25.7. – 03.08.22 and take the first 100hrs of this training. Your mentor will stay on your side and will regularly check in with you and your yoga journey in between modules. 
Join the immersive program, set in nature tailored to provide the most nurturing, save and peaceful learning environment.
Besides the vastness of nature around you, you will be nourished by nature's fruits with plant-based garden to table meals.
Further unique benefits of this immersive yoga teacher training in beautiful nature are.
*Every aspect of your training incorporates some portion of the curriculum, we not only study yoga, but we also live it.
*The course is Yoga Alliance certified.
*Our student to teacher trainer ratio is kept low, which keeps things intimate and personal allowing us to help you grow individually.
*From the moment you apply, you will be assigned one of our qualified trainers as your mentor, to provide the best learning environment for you.
*Your teacher trainers, are available to answer any of your questions and address any concerns throughout your program and afterwards as you embark on your journey as a Yoga Teacher. We value community and are there for you.
*You will begin practicing teaching within the first days of your Yoga Teacher Training, so that by the end of the Trainer Course you will feel confident in holding space and guiding a class. You'll even be given the option to teach a "real class" to a group other than your peers if you feel comfortable doing so.
*Our training uses a Written Evaluation as well as a Practicum (an evaluated practice class), so that you will know where your strengths lie and where you can focus on development.
*We have guest teachers that come and teach on certain topics they specialize in or are extra knowledgeable about as part of the training.
*You will receive discounts of 10% on yoga retreats and future trainings at Cara Creek Eco Lodge, for example the integration week starting right after the training.
*You will have our support, and be added to an online community with new and experienced Yoga Teachers to support you on your journey long after our training is complete.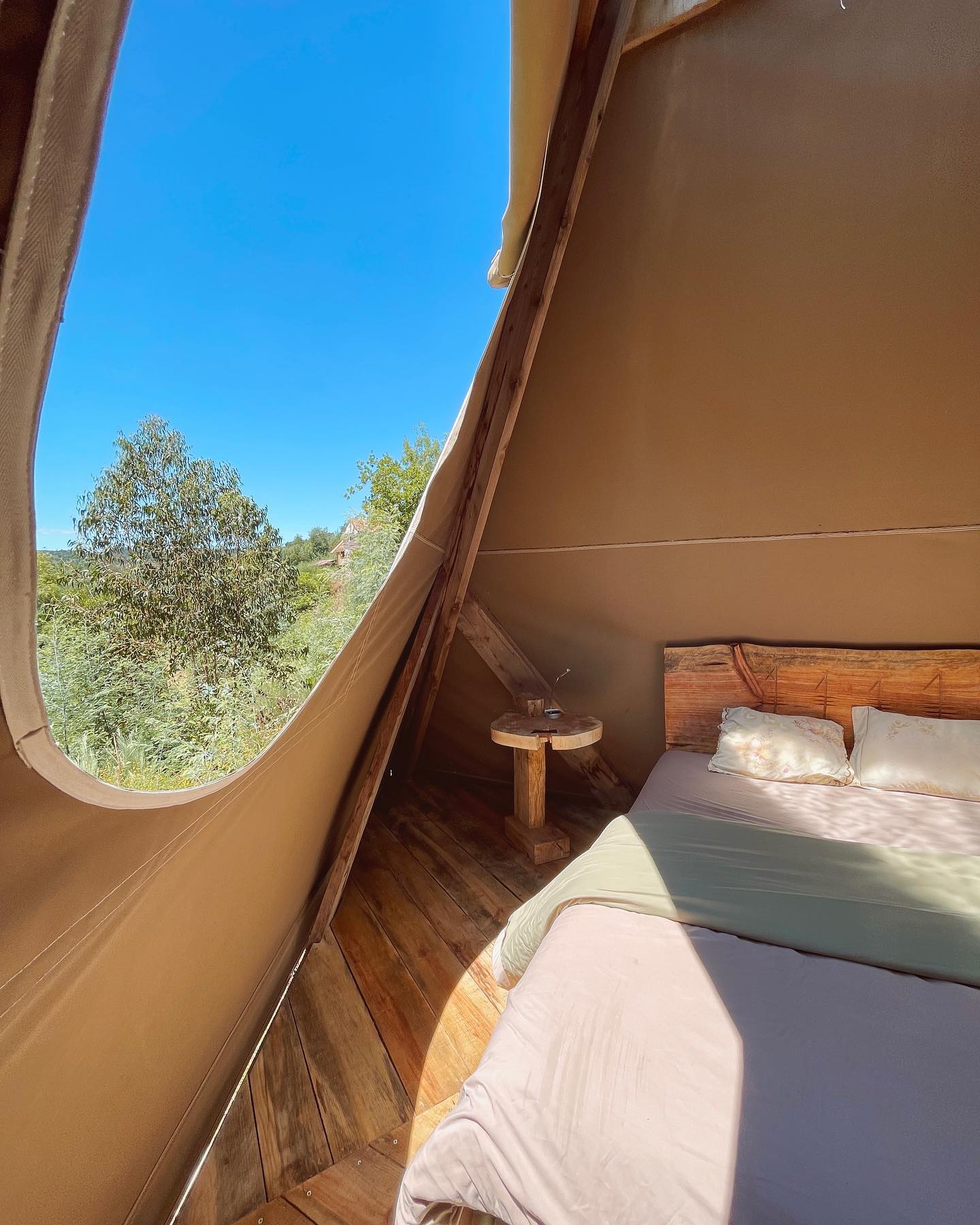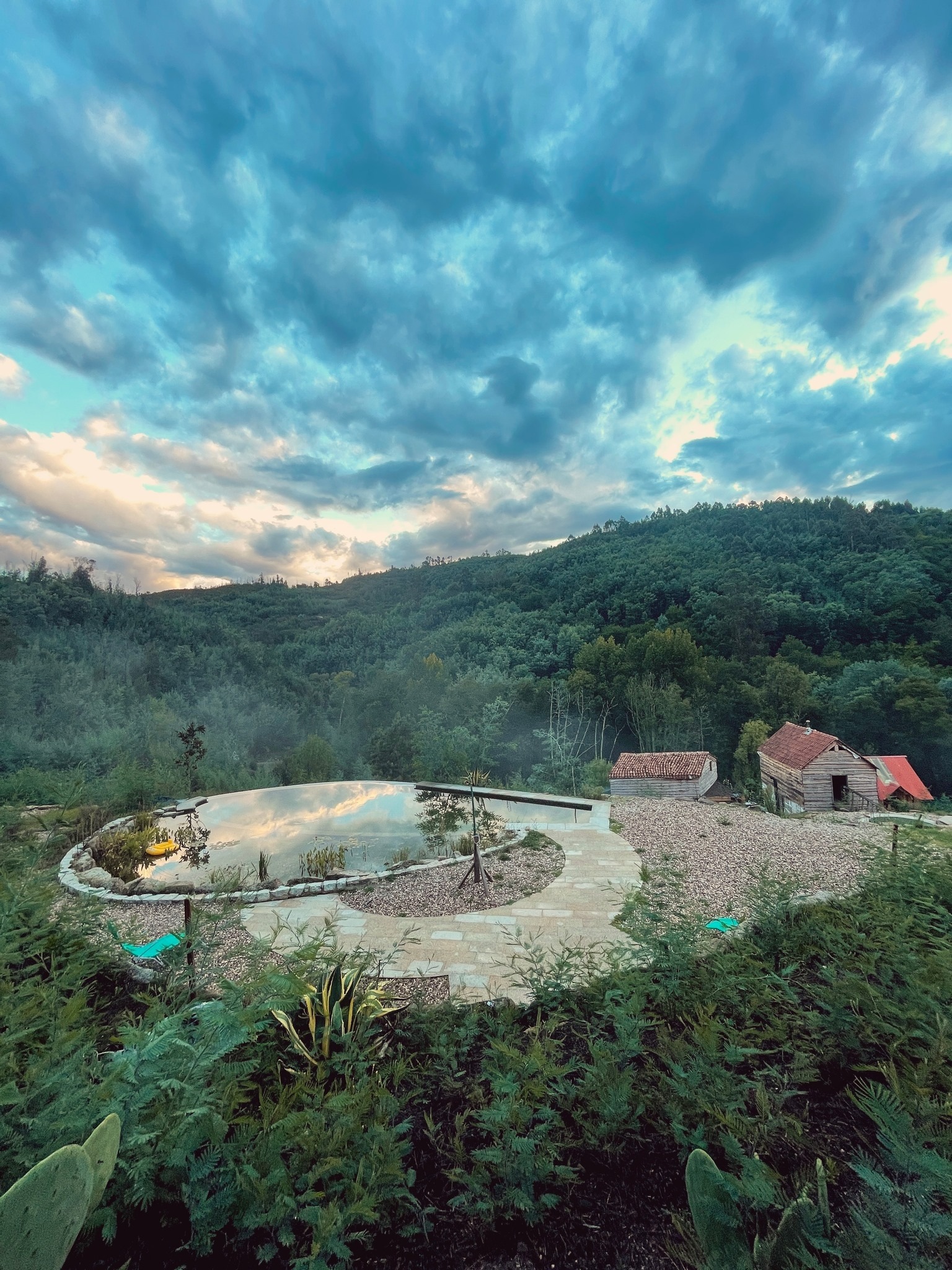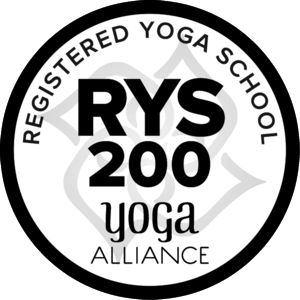 YTT Course Curriculum includes
*History of Yoga
*Yoga Philosophy
*Bhagavad Gita study: Chapters 1 and 2
*Teaching Methodology and Sequencing
*Anatomy and Functional Movement
*Assisting and Adjusting of Yoga poses
*Asana study of 40+ postures
*Teaching Practice
*Lifestyle and Ethics of Yoga Teachers
*Personal Development
*Personal Practice
*Meditation
*Pranayama
*Ayurveda
*Introductory Workshops in: Yin Yoga, Restorative Yoga, and Yoga Nidra
*Kirtan
*Chakras
*Kriyas
*Bandhas
*Drishti
*Mudras
*Styles of Yoga
*Practicum Teaching
*Discussion Sessions
*Business of Yoga Workshop
*Final assessments (written and practice class)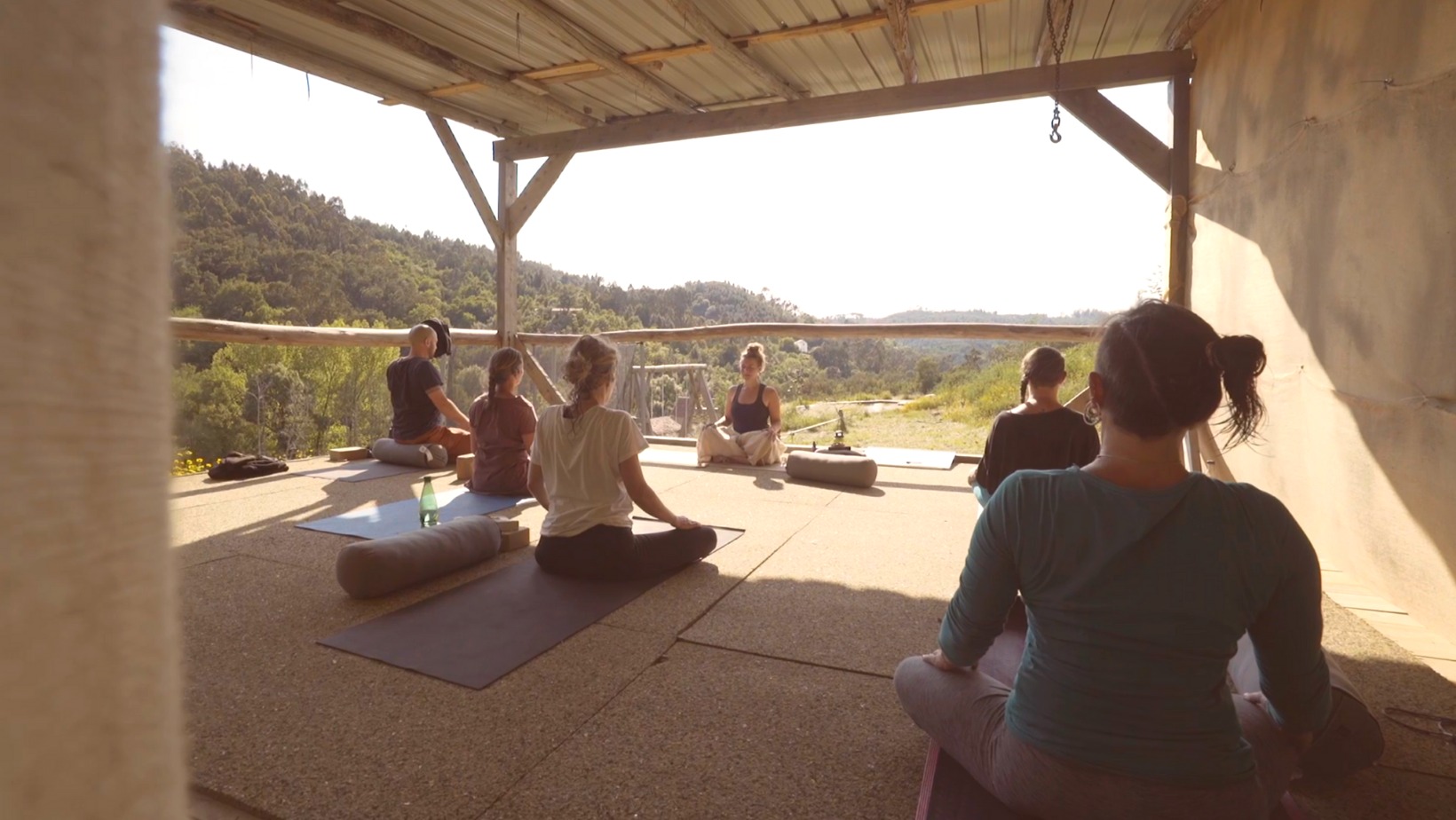 Your passionate and qualified Yoga Teacher Trainers and Mentors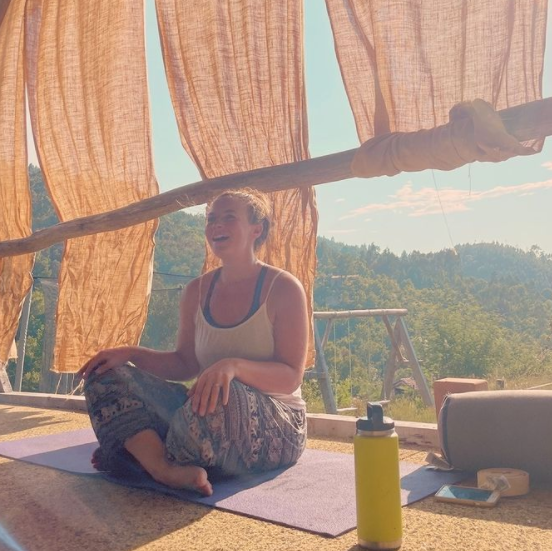 Ashley Murray
E-RYT 500 & Yoga Teacher Trainer and Founder of Cara Creek Eco Lodge
Ashley is eternally grateful to live, practice and teach this beautiful practice called Yoga surrounded by the magic of living in such close proximity to nature at Cara Creek Eco Lodge. For over 15 years she has found a sense of peace and healing through her Yoga Practice, as well as a means to manage her anxiety, depression and the overall highs and lows of life. Ashley's intention is to hold space and provide guidance for our students to connect more deeply and more compassionately with themselves. She believes that this deepened compassionate connection to self leads to a more full and meaningful life and resonates out to those they come into contact with to spread peace and wellness in our world. Yoga has allowed her to be a student for life, which she loves! Ashley continues to develop her own practice and grows thanks to her insightful yoga teacher colleagues, and her lovely yoga students.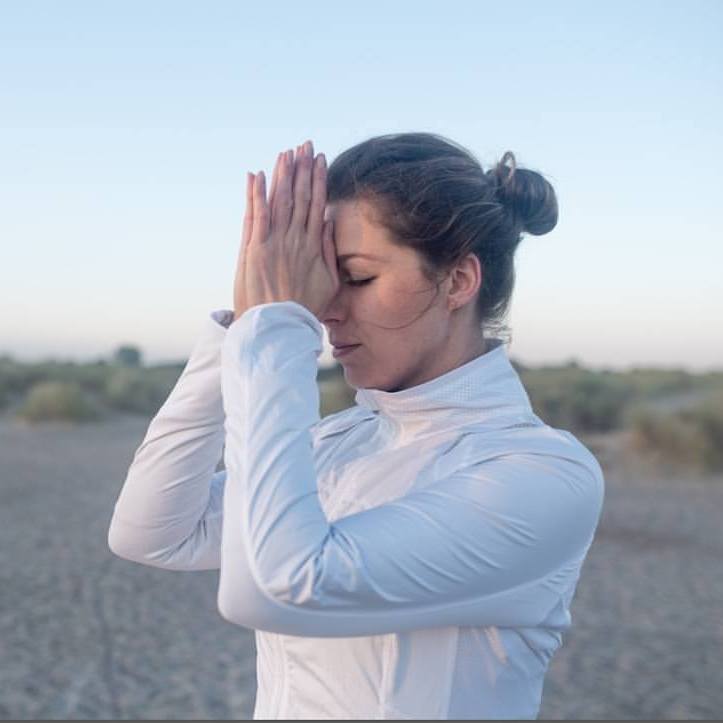 Julia Grässer
E-RYT 500, YACEP & Yoga Teacher and Breathwork Facilitator
Julia lives a yogic life and is passionate about introducing people to teach yoga. She believes the techniques offered can help everyone to lead a happy and healthier life – most yoga happens off the mat – let us bring it to the world. She studied yoga in Thailand (Yin, Meditation), South Africa (Hatha, Yoga Nidra), Guatemala (Ashtanga Vinyasa, Pranayama), Italy (Tantra, Shamanism) and holds 900hrs of certified training with the yoga alliance E-RYT 500 and YACEP (Yoga Alliance Continued Education Provider) registration. She further is a 200hrs certified multi style breathwork facilitator. She will be the lead teacher of the
integration week
after this Hatha ans Vinyasa Teacher Training course, which will focus on self-care and continued education.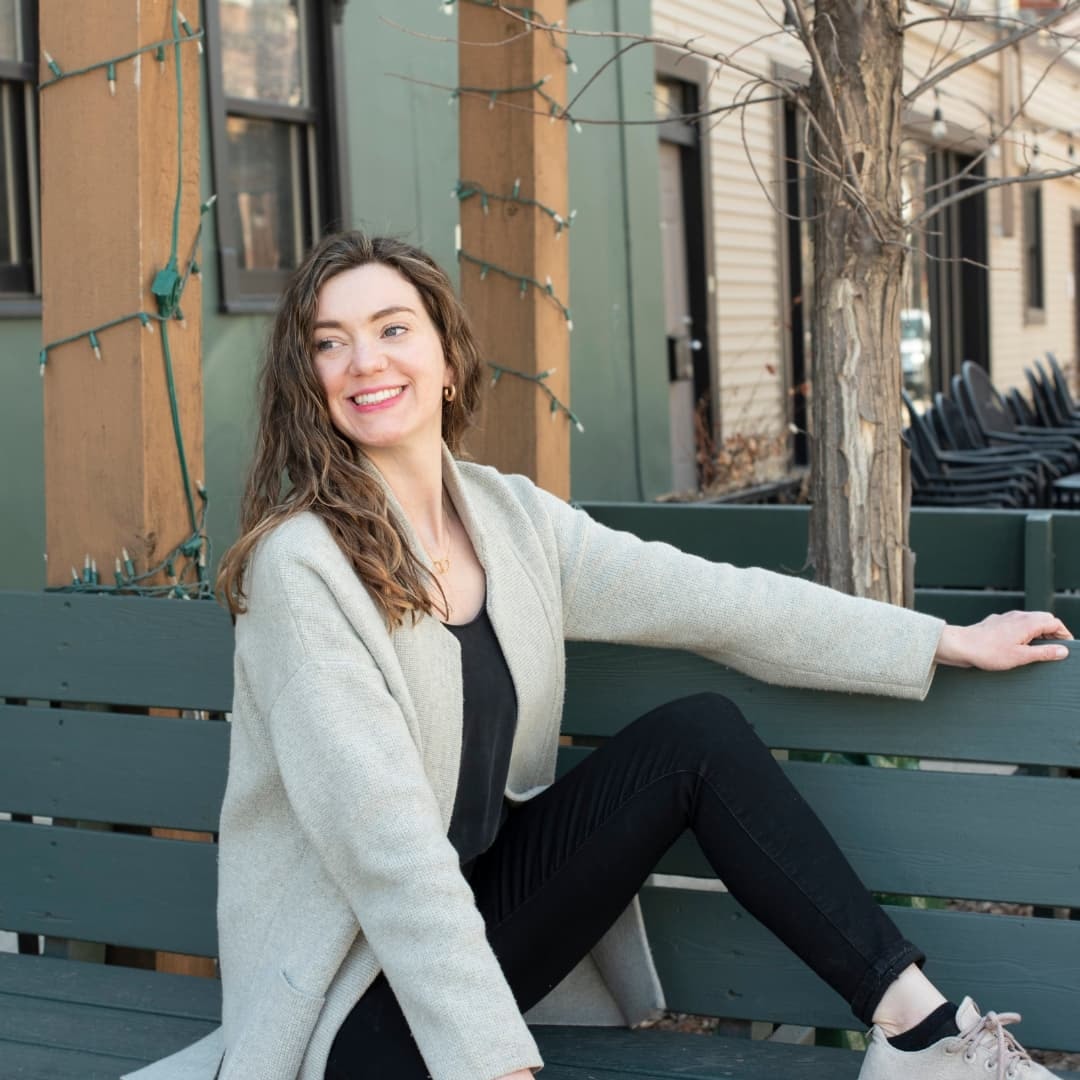 Molly Black
E-RYT 200 MBSR trained & Yoga Teacher Trainer
Molly is a mindfulness teacher, yoga and meditation teacher, as well as a Reiki practitioner. Mindfulness has been a huge part of her life and key to her mental wellness. Molly has been practicing yoga and meditation for 13 years and was inspired to elevate people through mindfulness when she continued meeting people who craved a space to breathe easy and live with ease. This encouraged her to start Wellness With Molly, a holistic platform for people to feel relaxed, inspired, and connected. Currently, Molly lives in Chicago with her cat Luna and regularly teaches mindfulness, yoga and meditation, and gives Reiki sessions. Her favorite morning beverage is matcha and she loves to cook. Molly is hosting a retreat before our holistic Yoga Teacher Training. Read more about it here.
Price for your Yoga Alliance certified Hatha and Vinyasa Yoga Teacher Training and what you get:
*Program tuition, Program manuals, a journal, and a tote bag
*Your choice of accommodations at Cara Creek Eco Lodge
*3 plant-based garden to table meals per day, non-alcoholic drinks and snacks
*A 30 minutes holistic treatment of your choice on day 11 (your only "day off" during the training) – massage, Reiki, reflexology, Indian head massage. You can pay a bit to have a longer treatment.
*The stunning facilities include: a natural swimming pool, wood fired hot tub and sauna, private river beach and wild swimming creek, paddle boards for use, and clay mud bath.
*Nature, nature and more nature.
*Investment: €3000 for 200hrs and €1,500 for module 1: 100hrs (Limited amount of scholarships for students with financial hardships available)
To apply for the Yoga TTC or for any questions, get in touch: