Yoga Events
and yoga Retreats
From Yoga Brunch in Copenhagen to Yoga Retreats at carefully selected scenic places
Want to add something special to your next office event or Bachelor party? We customize yoga events and retreats for you. Just get in touch with us and we can discuss the perfect fit for your occasion. Group meditation, breath workshops, yoga classes, yoga philosophy talk, you name it.
You got a group and would like to go on a yoga retreat together? Julia has not only graduated in International Tourism Management (M.A.) but has also many years of job experience in the travel and transportation industry. In the past years she organized yoga retreats in Spain at Finca Vegana and a Surf and Yoga retreat in South Africa. So get in touch with us and get inspired: send us an email or simply call +4531505992.
Upcoming Yoga Retreats in Denmark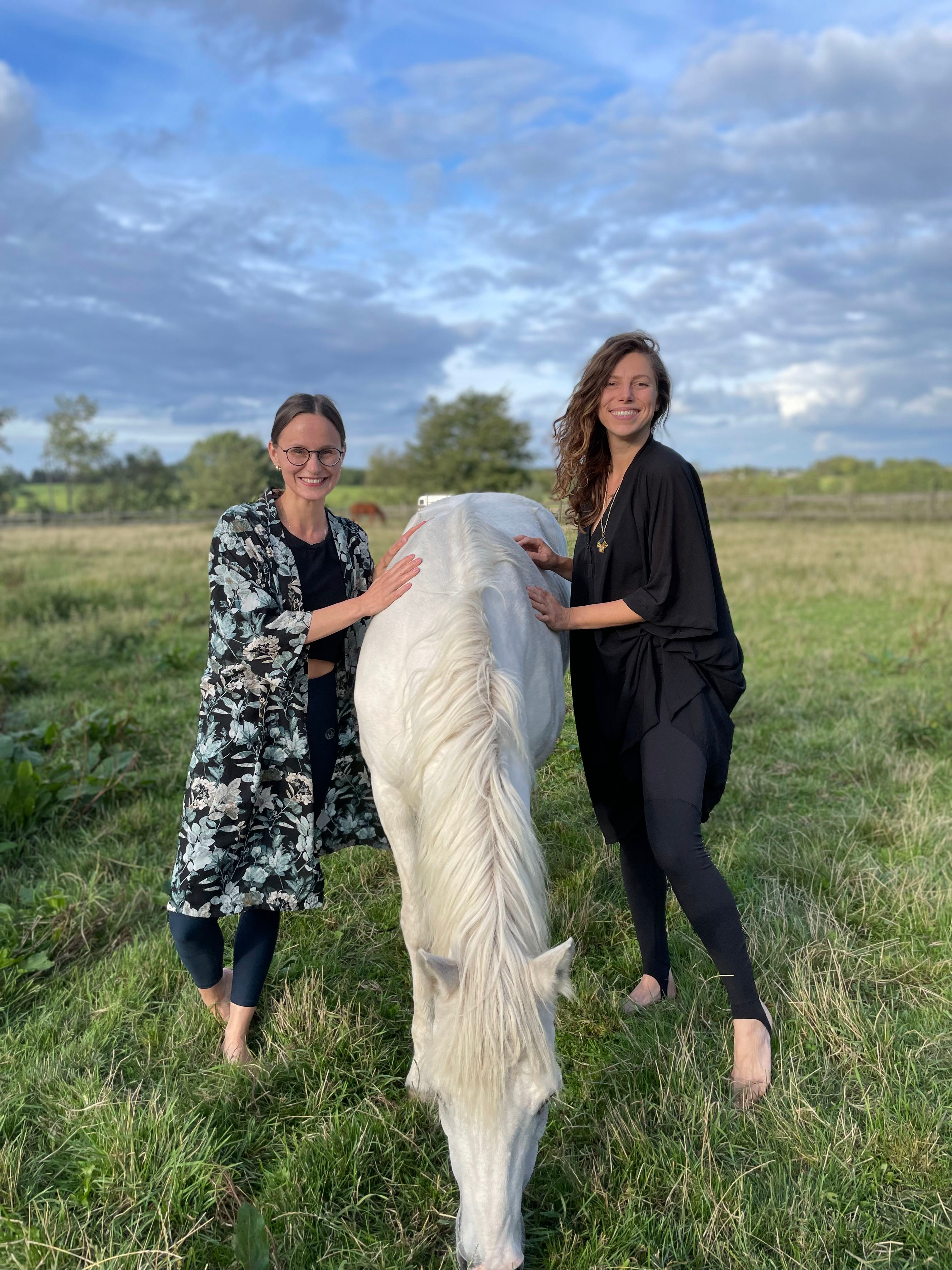 Dive Into Nature
Escape the city weekend retreat 30./31. October,
Stenløse 
Need a break from the city, your regular surroundings or simply some me-time?
Come and join us at this autumn weekend retreat on a beautiful horse estate in the countryside just outside of Copenhagen.
This retreat will focus on being in and with nature and will assist your body and mind to transition in season.
We will start with a morning Sadhana (complete spiritual practice) and intention setting for the weekend, followed by a delicious vegan brunch. To digest we will go on a silent walking meditation (5km walk) to a stunning nearby lake. Here you can join in for a fresh lake dip and we will drive you in a warm car back to the studio. The day closes with a nurturing hatha practice.
Sunday morning we start with an energizing, warming and strengthening Ashtanga Vinyasa practice, followed by another delightful meal. In the afternoon you will have a meet and greet with the local horses. We finish up your time away from the city with a deeply relaxing Yin and Yoga Nidra class and closing sharing circle.
2 days program incl. 2 meals, yoga mats, and shuttle to the nearest s-train station for 1,750kr. Minimum 5, max 11 participants. Saturday 9.25-17, Sunday 10.15-16. Accommodation is not included, as we intend the students to sleep in the comfort of their own homes. 
New year's Yoga Nidra Retreat
Start the year relaxed and with the right mindset, January 6-9., Lolland, Femø

A Yoga Nidra retreat to help you start the year with the right mindset. You are welcome to record one Yoga Nidra for personal use, to listen to regularly to unveil the full potential of the healing and deeply relaxing art of Yoga Nidra. Meet like-minded people on a nature paradise, the beautiful island of Femø. Let us take care of food and accommodation and come and relax and revind in a small group of yogis. Read more about the retreat here.