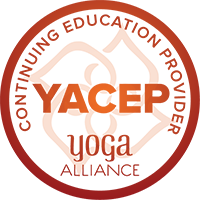 Yoga Retreat for self-care and Continued Education (YACEP) in Portugal
From August 14.-21., 2022 you can participate in this truly unique yoga retreat set in the middle of the scenic Portuguese nature. It combines daily self-care/wellness sessions with a module based continued education program certified by Yoga Alliance. It is all about you. You decide which classes you want to attend and when you need a break and just want to enjoy a walk, journal in the sun, relax in the pool or sit and chat with like-minded people. We are embracing the closeness to nature, which is healing in itself. You can choose to sleep in one of the comfortable glamping tents, as close to nature as it gets and the food we serve is garden to table: fresh and made with love.
You can choose how long you want to stay (minimum 2 nights). If you are a yoga teacher, you can even receive up to 36hrs of continued education credits certified by Yoga Alliance.
As a teacher you are very welcome to share your teachings with the group and you will receive private yoga teacher coaching afterwards, to help you grow and develop your teaching skills (1h included).
3 weeks before this retreat we start the unique 200hrs Vinyasa and Hatha Yoga Teacher Training. Why unique? The closeness to nature will be a big part of your development. You will also get a mentor assigned, who will support your process and help you grow. The overall teacher/student ratio is kept very small, to make sure our qualified and passionate team prepares you as best as we can for your journey as a teacher. Also already certified teachers are welcome to join, we will do our utmost best to teach you something new.
This retreat is not only for yoga teachers! Come and enjoy self-care and explore the different workshops and get inspired.
Why take time to integrate after a Yoga TTC
We made this extension for the TTC for good reasons. Attending a TTC is a life changing, intense and unique experience. I have been to five TTCs myself and every time I had to go back to the "real life" I got a proper culture shock. Lives can be quite different "out there". Hence, we make this program for you to digest and integrate your experience in a safe, familiar and welcoming environment, where you get the support you might need. We make this training with love, to allow you to come back home not only as a freshly graduated teacher but also grounded and relaxed. As a bonus you can join the daily continued yoga education classes to deepen your knowledge further. But no stress, this part of your journey is all about you and your needs of time and space. As a Off Grid Yoga School alumni you will receive 10% discount on the daily rate.
What's included in the Yoga Retreat
Transport from the train station at Carregal do Sal.
Meals(vegan options available), non-alcoholic drinks and accommodation.
Daily Morning Meditation and Pranayama.
2 daily multi-style yoga classes (one on arrival and departure day).
1h private Yoga Teacher Coaching. Teachers can lead one of the daily practices. Afterwards they will receive personalised feedback to help them grow and develop their teaching skills.
Daily well-being and continued yoga education program.
YACEP Certification: Your teacher is a certified Continued Education Provider and you can get Yoga Alliance credits for the classes you take. You can get up to 36hrs of YACEP credits.
Plenty of free time to enjoy the pool, river and healing nature surroundings.
1 x 30 minutes Ayurvedic Walking Massage.
To be booked separately for special retreat prices: Breathwork session 100€ (Normal price 200€) and Chi Nei Tsang Abdominal Massage 60€ (Normal price 100€).
Price
Daily price 175€ – 10% discount for Off Grid Yoga School TTC graduates. Minimum stay 2 nights.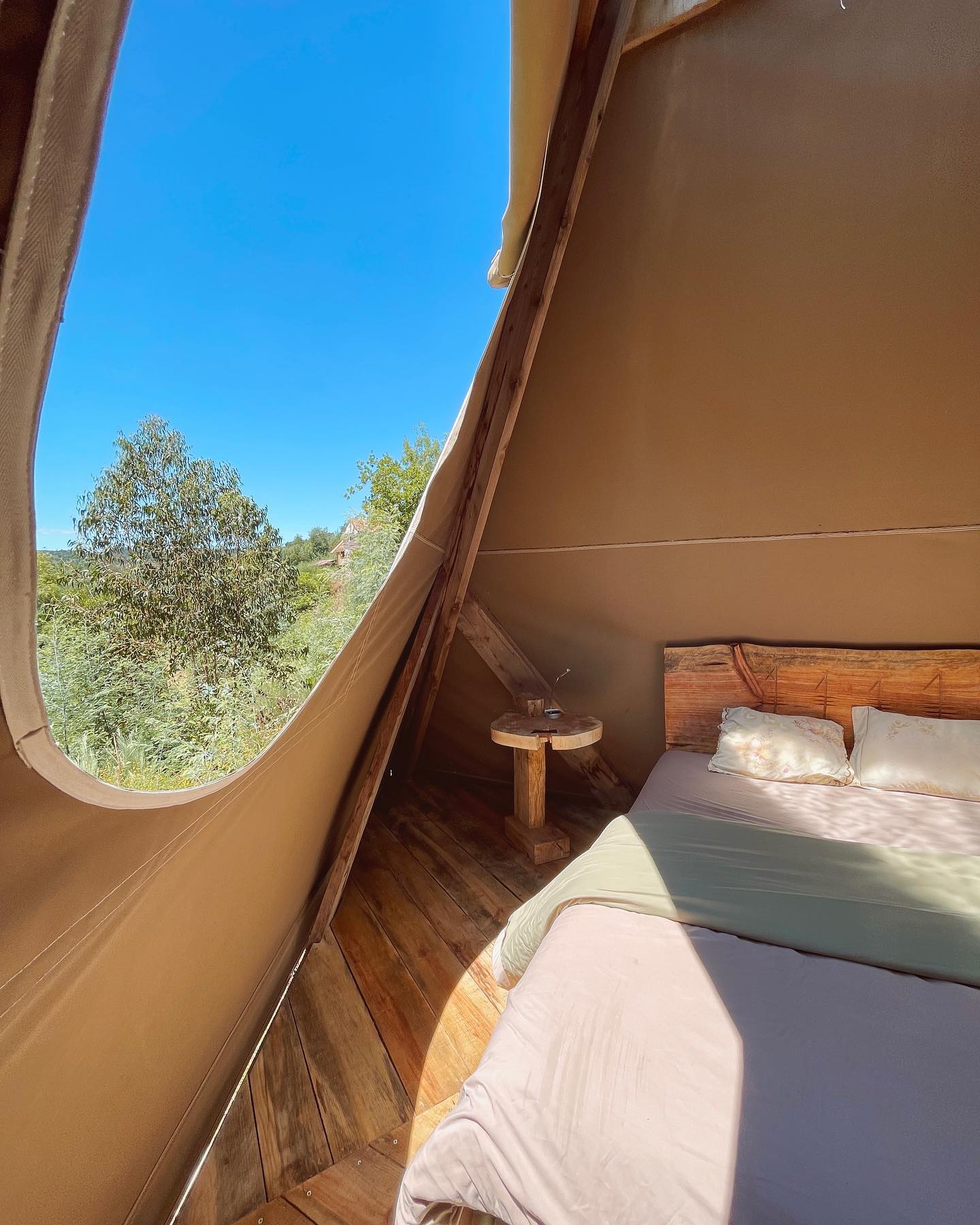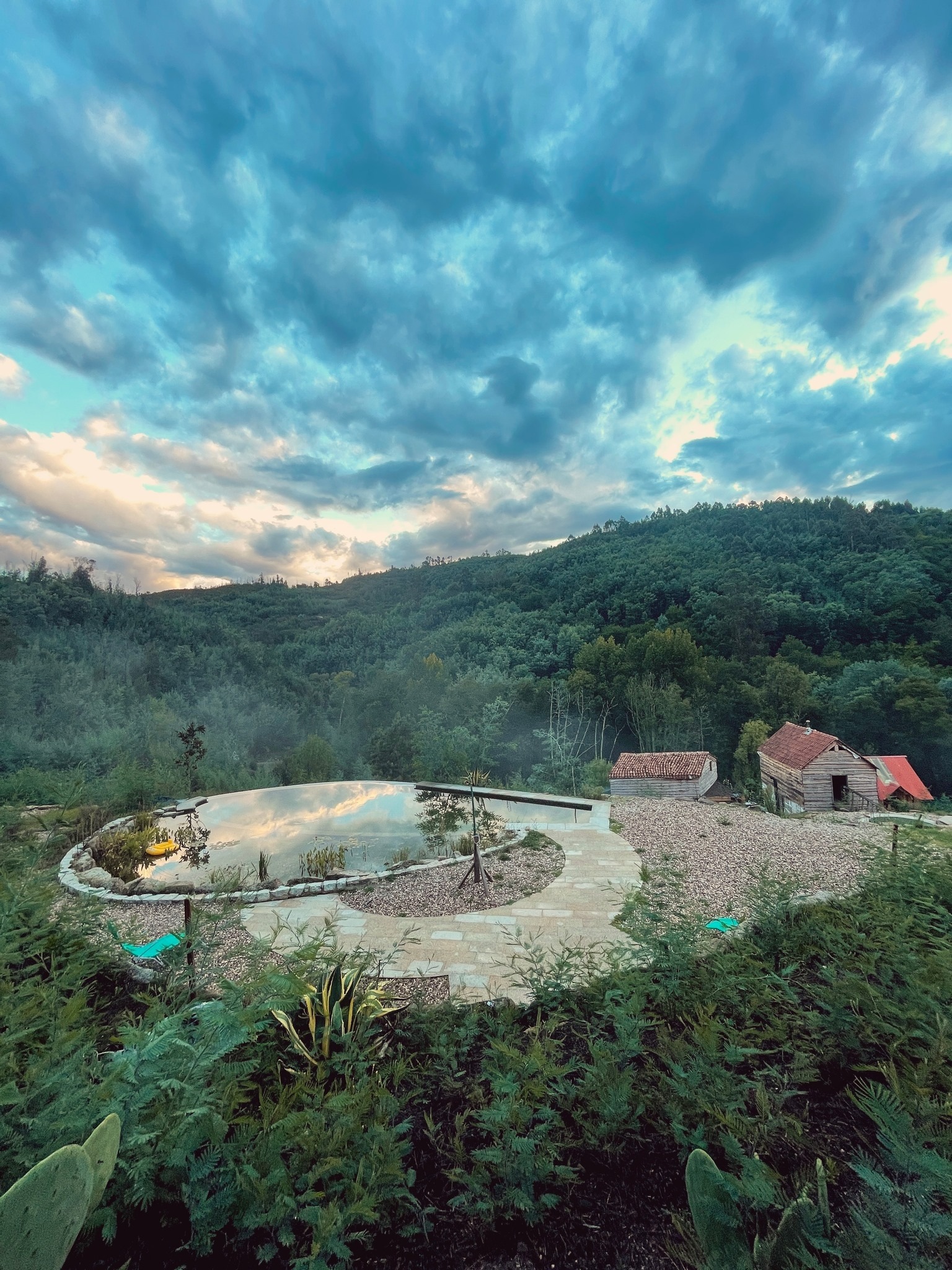 Daily Self-Care and Continued Education Program
This program is additional to the two daily yoga classes (one on arrival and departure day) and the morning meditation and pranayama session.
Sunday 14.8.
Intention Setting and Welcome Ceremony,
Bedtime Yoga Nidra
Monday 15.8.
Walking Meditation and Release Ceremony,
Master your Sun Salutation,
Q&A Session
Tuesday 16.8.
Mantra Chanting,
Smart Sequencing
Wednesday 17.8.
Face Yoga Workshop,
Yoga and Business,
Kirtan and Pizza Night
Thursday 18.8.
Self-Care back home, how to set up your (morning) routine,
Advanced Hands on Assist
Friday 19.8.
Hike to waterfall with Picnic,
Anatomy of Breathing,
Q&A Session
Saturday 20.8.
Mud bath wellness,
Spot light on pose variations, how to make your class more accessible
Sunday 21.8.
Chair Yoga,
Closing Ceremony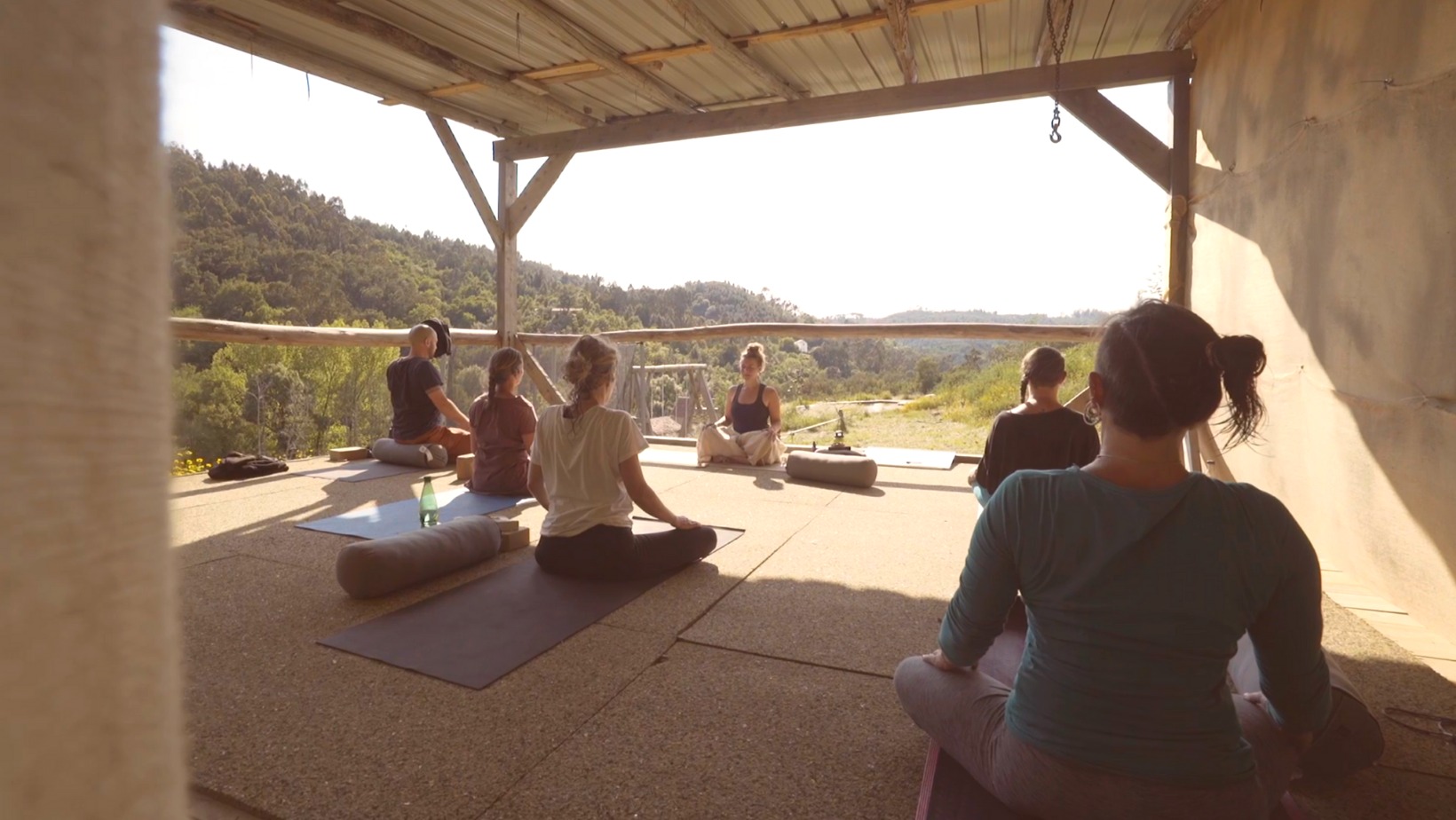 For retreat bookings or questions contact us: