Breathwork therapy in Copenhagen
Connected or Circular Breathing
There are many different names for breathwork sessions. Holotropic breathwork, Rebirthing, Tetra Breathwork, Shamanic Breathwork, Awakening Breathwork and so forth. They are all based on connected breathing. Conscious connected breathing is also know as circular breath and it skips the natural pause between the in- and exhale and the ex- and inhale.
Deep connected breathing in a safe and supported space and with a qualified Breathwork facilitator can get you in touch with life limiting stuck energies and emotions, negative beliefs as well as trauma. The Breathwork Therapy creates a safe space for you to heal. It is possible to access higher levels of consciousness, connecting with your spirits or your all-knowing self in a Breathwork session.
How to book a Breathwork Session
Before we agree on a time and date for your first session (expect multiple session to access the optimal outcomes of this therapy), we will have a free conversation about your motivation for Breathwork Therapy, your previous experience, your general physical and mental health and substance and medication use. This session is necessary to make this experience as safe as possible for you and for me to consult you best about the Breathwork journey we will undertake together.
Allow 2 hours for the session. We will have a conversation and technique introduction and make you as comfortable as possible for your session (please wear comfortable clothes) before you start breathing. You will beginn slowly the breathing under my loving and supportive guidance. We will start working on releasing what unconsciously holds you back from being your authentic self, or what creates physical and mental pain in your life. Afterwards, I will give you time to integrate and we will have a counseling conversation. Please make no plans for after the session and give yourself enough time to process and integrate. The time after your session is just as important for your healing as the session itself.
Sessions start from 900kr (conditions apply). Contact me below and we discuss your confidential Breathwork Therapy plan.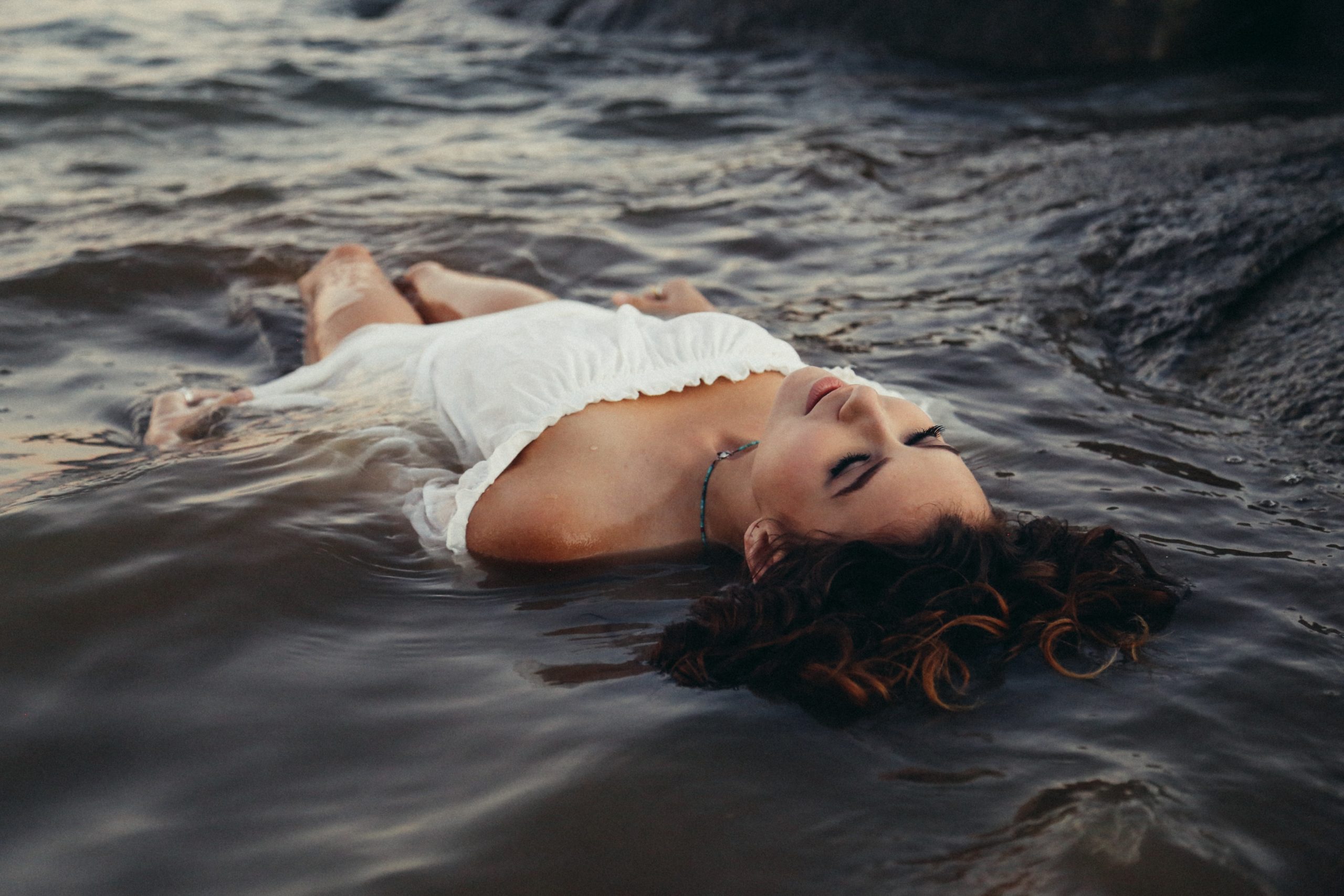 Rebirthing Breathwork floating in warm water
In case you have access to a hot tub, we can also do a powerful Rebirthing session in warm water. This session can simulate entering this world and can work on releasing trauma that we possibly experienced during birth.
Breathwork Therapy with a certified Breathwork facilitator in Copenhagen
Julia has been fascinated about the power of breathing since she started her life-changing yoga journey. With her personal breathwork practice she could heal physical ailments, release childhood trauma and found the deepest and most profound relaxation she ever experienced. Every session is different and reveals what is ready to be seen. She is sharing this fascination and the tremendous healing properties of circular breathing with her clients now. Julia took a 4 weeks Breathwork training course and is a certified (200hrs) Multi-Style Breathwork Facilitator. Thanks to her many private yoga sessions she is firmly established in loving space holding qualities. As much as she is a healer, she is a student and continues to study our inbuilt healing potentials.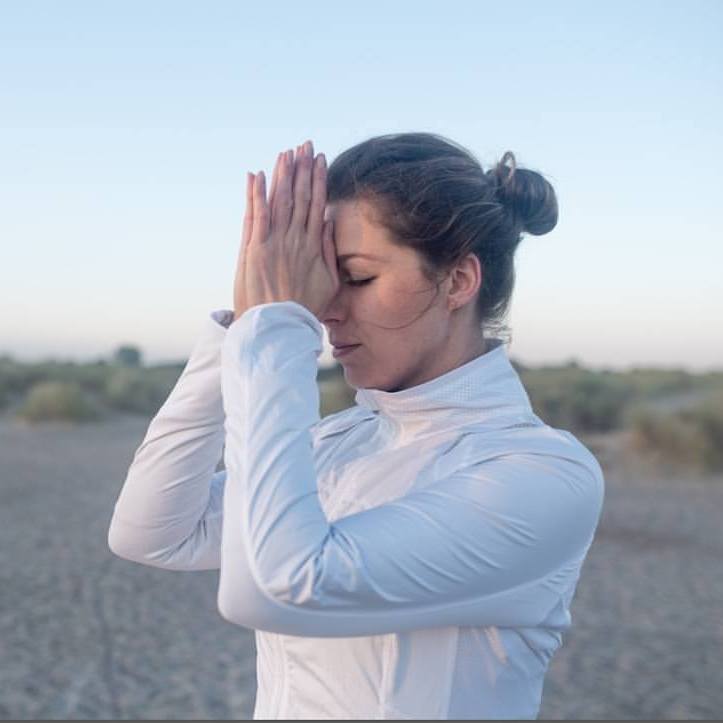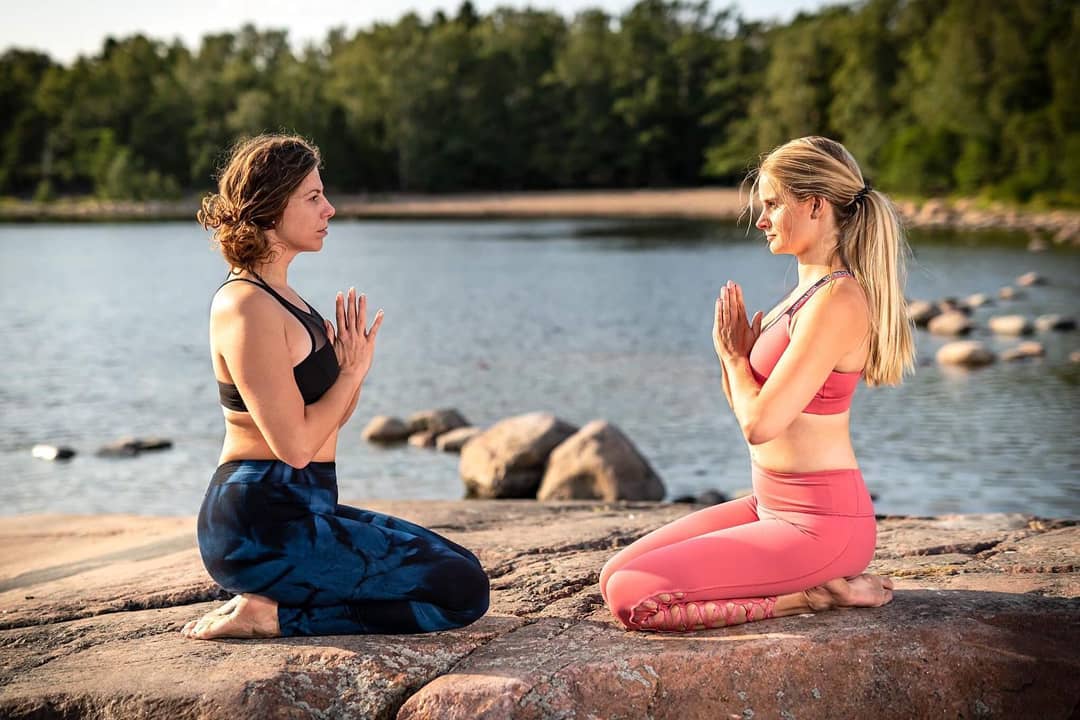 Book a free Breathwork consultation session today: