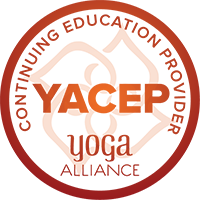 30hr office yoga teacher training
Become an office yoga teacher in 30 hours
This immersion for yoga teachers or advanced practitioners will provide you with a tool kit to teach yoga at offices. You can use the techniques for yourself during a strenuous working day as well as guide your co-workers online or in the office.
Graduating from this course will enable you to teach Office Yoga, taking the possibilities (using chairs and desks) and challenges (work clothes, no mats and beginner yogis) to create a class that helps professionals to:
Release and avoid pain in neck and back,
mobilize and stretch their tired desk bodies,
reduce stress,
improve focus, memory and concentration,
increase energy,
breathe better and
become more creative and productive at work.
You will learn in your Office Yoga Teacher Training 
What is office yoga, what the benefits are and when to teach it (incl. duration).
How to structure and teach office yoga sessions online and on site.
Understand what are the physical and mental challenges in a working day and how yoga can help.
Teach students how to sit and stand to avoid pain and long term back damage incl. a brief anatomy of neck, shoulders, and back.
How to use props like a chair, a desk, and walls for your class.
Yoga poses that can be done in office clothes and are suitable for beginners.
A variety of seated and standing asanas incl. a seated and standing sun salutation.
Meditation and breathing techniques for the office.
Progressive muscle relaxation at the desk. 
Yoga for eyes.
Face yoga to release jaw and neck tension.
Yoga philosophy, Yamas and Niyamas at the work place.
Create a team building yoga class.
Let's talk business: how to offer your office yoga to companies and pricing.
When and where
Sign-up for the newsletter below to find out when the next course is starting.
We hold our courses in small groups to ensure a comfortable and efficient learning environment. The course can be taken online as well. 
Price
4490 DKK
including certificate, 49-pages Office Yoga Manual 
There is a possibility to take the course privately at your own time for just 9900 DKK. For corporate bookings of this training condition apply. Online training is possible. 
Apply to become an office yoga teacher 
Write an email to info@warriorprincessyoga.com and tell us why you would like to take this course. Further, let us know what yoga means to you and if you have any previous experience like teacher training or a consistent, regular yoga practice.
Who guides the teacher training 
Julia knows what long working days look and feel like. She has been a sales professional and consultant in big international cooperation for many years. A few years ago she changed her career and became a full-time yoga teacher, to not only change her life, but also help her students to change theirs. She has completed more than 1,100-hrs of training and is the owner of Warrior Princess Yoga in Copenhagen. Last year she created Office Yoga, which she teaches on weekdays to international students online. She further offers customized sessions to companies on demand. Her article about Office Yoga got published in the June print of Yoga Magazine UK this year.
I have been learning from Julia since we met in my 200-hr teacher training at Doron Yoga in January of 2020. She is thoughtful and fair in her feedback, which helps me improve not just my teaching style, but also my own yoga practice. Among many strengths, Julia excels with beginner-level adjustments as well as cues specific for virtual classes. Since I've been practicing yoga for over a decade and learned to teach with students in the classroom, I forget that most new students don't know how to sustain Ujjayi breath nor to keep a slight bend in their knees in a down dog. Since working with Julia, they're becoming a routine part of my in-class recommendations and reminders. I highly recommend Julia for anyone looking to improve their teaching. She is so open and willing to help without any ego-involvement, and it is refreshing and a pleasure to witness
In the office yoga teacher training I got to learn the basics in yoga philosophy and anatomy. How to structure and built classes. I got to learn and practice asana, pranayama and meditation. We where challenged from the very beginning in how to teach classes. It was 4 intensive and fun weeks with yoga and I truly enjoyed and loved it. In the end we got a beautiful manual covering everything that Julia has shared with us during the 4 weeks. This was my first yoga teacher training. The way Julia challenged and supported us made me grow as a person and professional.  I now feel comfortable to teach office yoga online and offline with colleagues and friends. I warmly recommend you to take this office yoga teacher training with Julia.