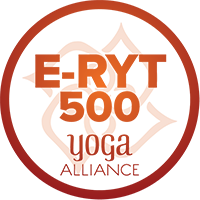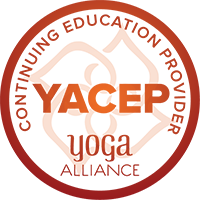 yoga Teacher coaching in Copenhagen or Online
Advance your yoga teaching skills
So you just finished your 200h yoga teacher training and now what? Or you have had a long break from teaching yoga and now want to get started again? Maybe you have been teaching yoga for a while and feel ready to take your classes to the next level? We got you covered. 
The one-on-one coaching is personalized to your needs. Want to step up your hands-on-assist game, enrich your pranayama portfolio or improve your sequencing skills? Maybe there is this one pose you never really understood how to teach efficiently and safely? Or you just want some qualified feedback for your yoga class? You are having an audition at that yoga studio of your dreams, why not check your class structure together and let you teach a well rounded and save sequence with joy and confidence?
Need help with finding clients, or inspiration on where to take your yoga business? You are not alone, let's talk. 
We gladly come to one of your classes free of charge and discuss coaching possibilities in person afterwards. For classes outside of Copenhagen we charge transportation costs. 
Taking the coaching online? No problem. Just get in touch and we discuss the best way to support you. This world needs more yoga, let us empower each other. 
Also check out our workshops to deepen your yoga teachings and personal practice. 
Who is your yoga coach?
Of course I do not have all the answers. Nevertheless, I am a dedicated and well connected yoga teacher with 1,400 hours of certified training and many years of full-time teaching experience in yoga studios, online, fitness studios and with private students (2,700+ hours of teaching experience). Further, I am certified by Yoga Alliance to Provide Continuing Education (YACEP).
If I am not the right fit for your needs, I will gladly help you to find the right yoga coach for you.
The yoga teacher training to advance your teaching skills is also available online.
Coaching sessions can be booked from 500kr (excl. VAT) for 1 hour (conditions apply). Talk to us and we can make you a customized offer:
info@warriorprincessyoga.com or call +45 31505992. 
I purchased the yoga teacher coaching package of five sessions with Julia. She helped me to find out many answers in different areas: from business topics to practical tips on how to structure my classes and what should I be aware of. She is really experienced and knowledgeable, I trust her about everything. For me she is a real guru and not just a teacher! A nice, disciplined and reliable person. I am looking forward to continue our work together!
I have been learning from Julia since we met in my 200-hr teacher training at Doron Yoga in January of 2020. She is thoughtful and fair in her feedback, which helps me improve not just my teaching style, but also my own yoga practice. Among many strengths, Julia excels with beginner-level adjustments as well as cues specific for virtual classes. Since I've been practicing yoga for over a decade and learned to teach with students in the classroom, I forget that most new students don't know how to sustain Ujjayi breath nor to keep a slight bend in their knees in a down dog. Since working with Julia, they're becoming a routine part of my in-class recommendations and reminders. I highly recommend Julia for anyone looking to improve their teaching. She is so open and willing to help without any ego-involvement, and it is refreshing and a pleasure to witness.
Contact your yoga teacher coach now.