YOga, Meditation and Breathwork for Conferences and Events
Want to enrich your business event or conference and offer your participants a session to remember? Something that sticks out of your normal key-notes, conversation starters and round tables? Look no further. Corporate yoga offers a variety of different modalities to enhance your guests event experience. Having a background in consultancy and sales, I myself visited many client events, conferences and trade shows. I provide the appropriate business etiquette while executing my mindfulness services for your events and conferences. I am highly professional, but also easy to work with and welcoming and will meet your guests with a warm smile. I am further experienced to transport spiritual topics in a down to earth and accessible manner and always thrive to make my sessions as inclusive as possible. I am well travelled, aware of many cultural differences and needs and happy to visit your destination for your business event. I offer event sessions in German and English. 
Ideas for sessions:
Conversation starters e.g. how to integrate more wellness into the corporate world
Morning Yoga for all levels
Active Break e.g. chair-based Office Yoga
Breathing and Meditation session e.g. to create connection and belonging or to enhance focus and creativity
Just to give you a few ideas how yoga can make your business event and conference even more memorable. Be in touch below and I am happy to draft a session to meet your corporate event's vision.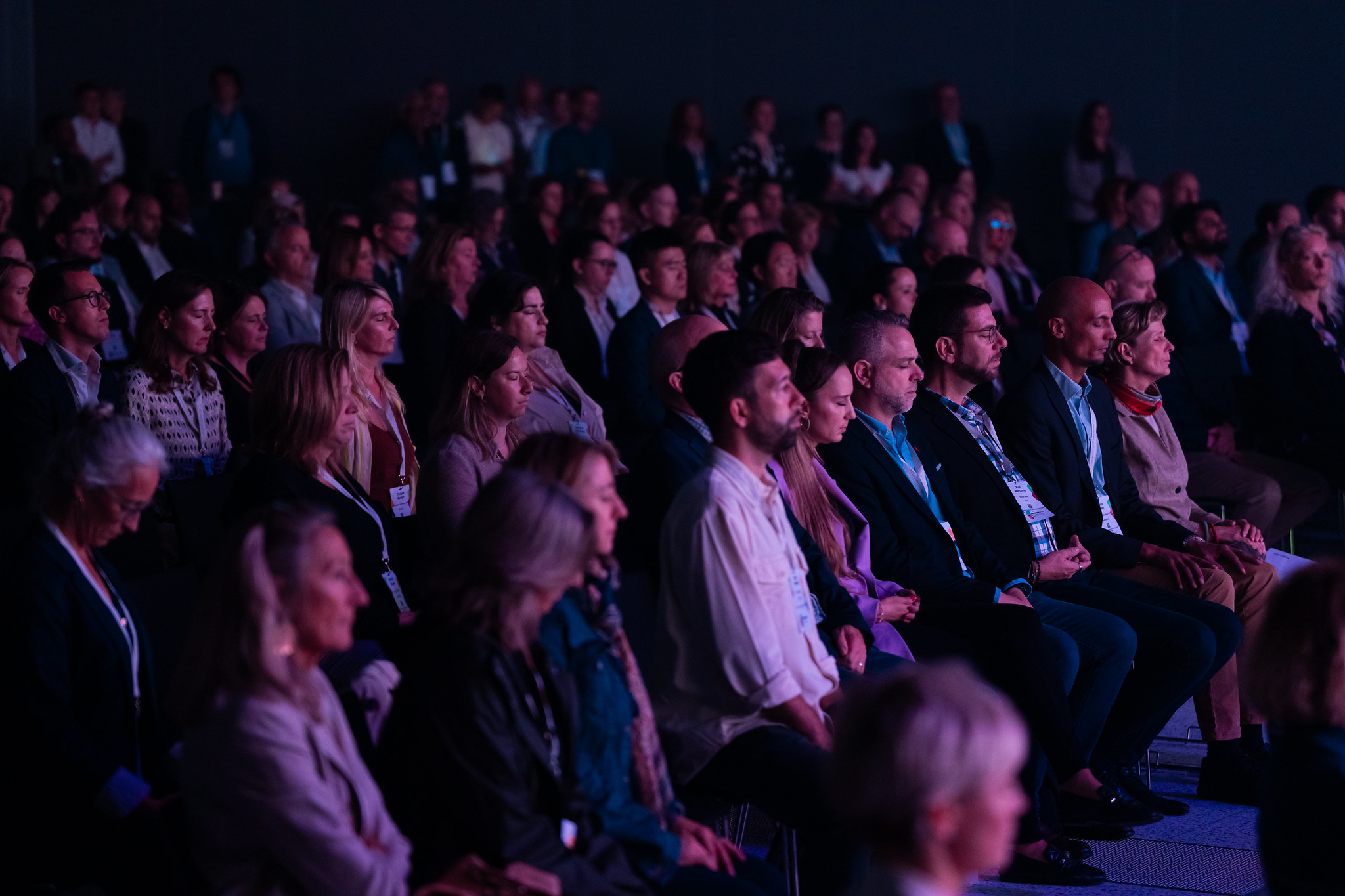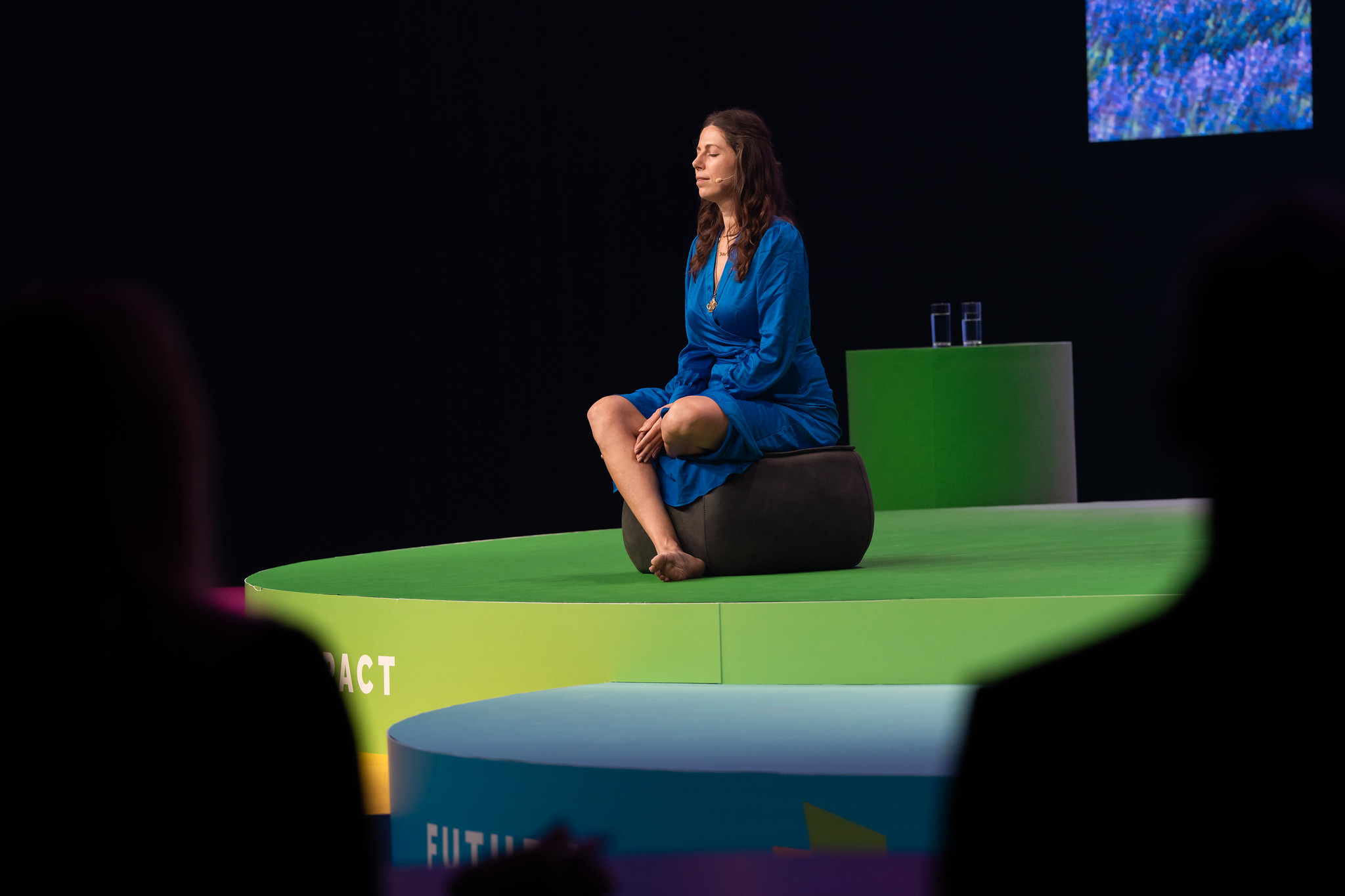 Guided Breathwork and Love and Kidness Meditation for approx. 200 participants. Pictures from the 2023 Convening EMEA by PCMA EMEA in Copenhagen.
Get in touch to request your customized unique conference or event mindfulness session: