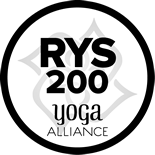 200hr Yoga Alliance Certified Yoga Teacher Training
Learn how to teach yoga at breathtaking locations around the world
Our 200hr Yoga Teacher Trainings are at carefully selected locations around the world. We focus on quality and not quantity. All trainings are Yoga Alliance certified. Our international Yoga Teacher Training courses will prepare you to become an authentic yoga teacher. You will learn yoga foundations in safe and nurturing environments with qualified teachers and other international students.
Currently there are no 200hr Yoga Teacher Training scheduled. Sign-up for the newsletter as fantastic hatha and vinyasa yoga teacher trainings are in the planning.
Want to practice with us, before choosing where to take your high quality yoga education? Click here to access free yoga classes with Julia.
Start your Yoga Teacher Journey today. Get in touch: