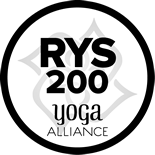 200hr Yoga Alliance Certified Yoga Teacher Training
Learn how to teach yoga at breathtaking locations around the world
Our 200hr Yoga Teacher Trainings are at carefully selected locations in Guatemala, Spain and Denmark. We focus on quality and not quantity. All trainings are Yoga Alliance certified. Our international Yoga Teacher Training courses will prepare you to become an authentic yoga teacher. You will learn yoga foundations in safe and nurturing environments with qualified teachers and other international students.
See our upcoming 200hr Yoga Teacher Training below and sign-up for the newsletter as more fantastic hatha and vinyasa yoga teacher trainings are in the planning.
Want to practice with us, before choosing where to take your high quality yoga education? Click here to access free yoga classes with Julia.
200hr Hatha & Vinyasa Yoga Teacher Training with Sound Healing Certification
Tenerife, Spain
Join this training with Fede and Julia. Two passionate yoga teachers, who live and breathe yoga on and off the mat. Both trainings in May and October are located in breath-taking Fincas in stunning nature. The course includes a Sound Healing Certification too. Mention Warrior Princess Yoga when booking directly and receive 5% discount on your training fee.
Dates: 01.-21.05. & 08.-29.10.2023
Start your Yoga Teacher Journey today. Get in touch: