Yoga Retreats and Workshops in small groups
A variety of different authentic yoga events in Europe
There are many ways to practice yoga, by yourself, online, privately or in a studio. But sometimes all we need is to get out. Away from the duties of your daily life. To go-within and enjoy valuable me-time.
Meet new like-minded people and explore healing nature at our yoga events. All retreats and workshops are at carefully selected venues and in small groups. We offer and organize also your custom retreats. We have partnerships with wonderful yoga teachers, amazing chefs, skilled photographers and breath-taking venues all over Europe. All our retreats and workshops are vegan as non-violence and the reduction of suffering for all beings is an integral part of yoga.
Yoga workshops are currently hosted in cooperation with Yogaladen. Visit their page (select Workshops in the dropdown on this page) to book one of our exciting upcoming yoga workshops.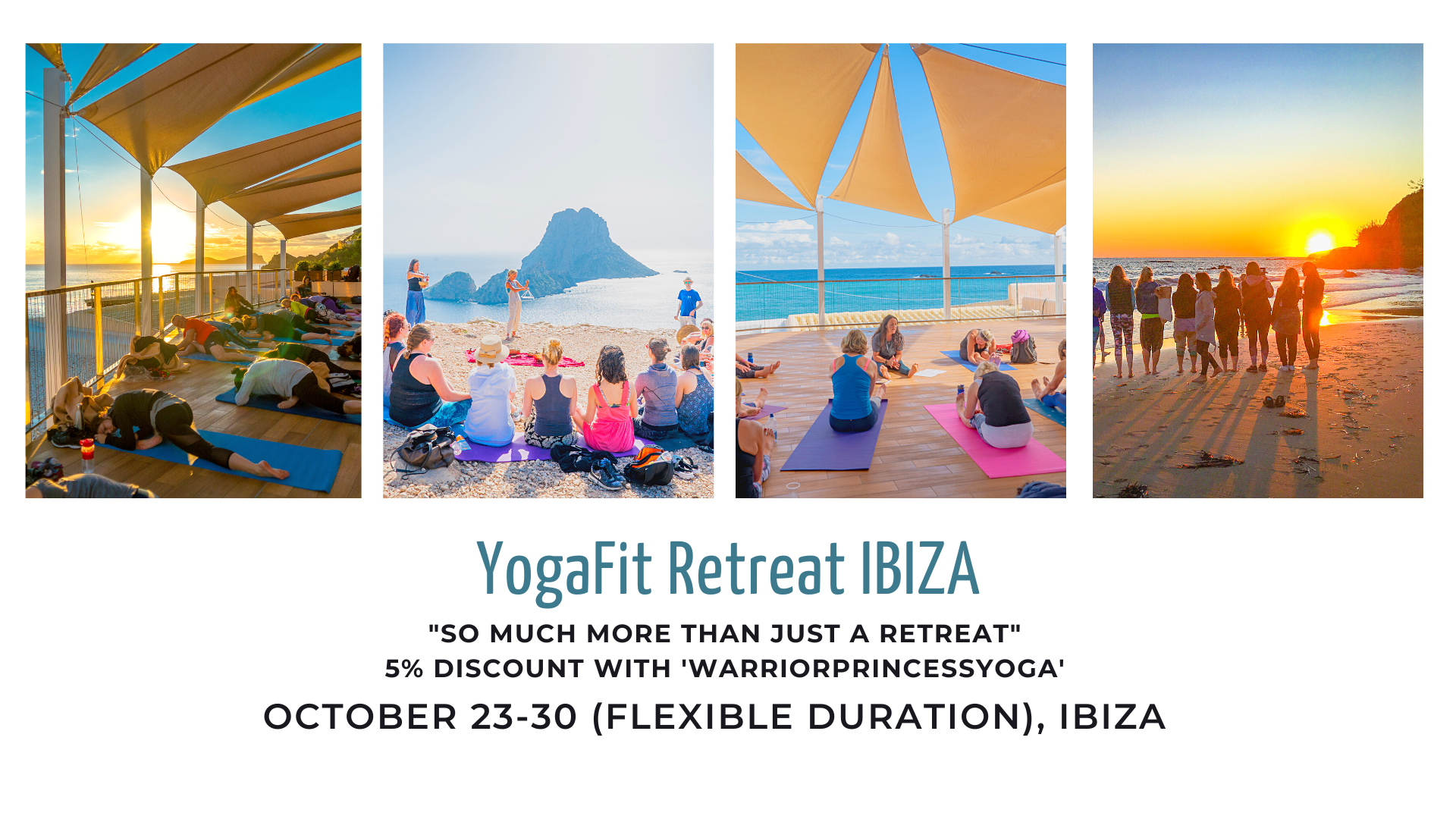 YogaFit Retreat Ibiza
Ibiza
Unlike the other retreats, this one will be a BIG international yoga and fitness event. Get 5% discount on your booking by using the code 'WarriorPrincessYoga'
Dates: 23.-30.10.2022 (flexible, stay 3-7 nights)